Irina Yarygina / South Africa Hosting BRICS 2018: Opportunity for Deepening Trade and Investment Co-Operation
Dr. Irina Z. Yarygina, Professor of Financial University under the Government of the Russian Federation, Expert of National Committee on BRICS Research (Russia) – special for InfoBRICS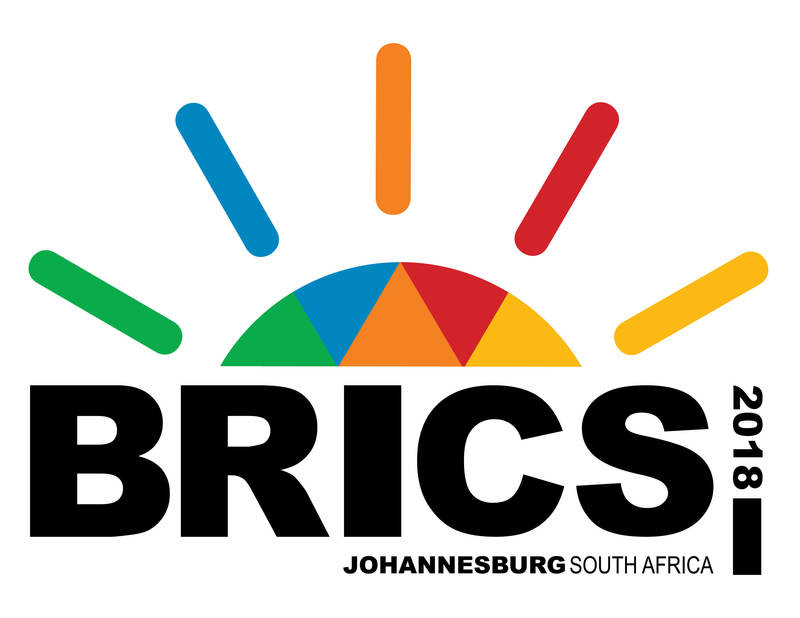 As the world moves towards a multi-lateral world order, as is evident at the annual World Economic Forum (WEF) in Davos, with systemic shifts in the politics of North America and a post Brexit EU, the BRICS groups of nation is well positioned to provide appropriate leadership and new models in the area of economic development, finance and trade, meeting the SDG's, peace and security, cultural co-operation and respect; and much needed reforms in global financial governance.
Since its formation in 2009, the BRICS group has consolidated and are on the cusp of growth, with more and more nations aiming to join this significant group. South Africa hosts the BRICS summit this year and is in an unique position to leverage massive trade and investment opportunities for itself and the region, as well as new approaches to peace and security that are sustainable.
This comes against the backdrop of uncertain and chaotic trade wars, with the US and post Brexit EU retreating into nationalist and inward looking path and setting up 'fortresses in terms of trade, immigration and social trends' . While formal traditional Aid from Northern nations to Africa are reducing, the BRICS nations offers new and refreshing path for substantive economic, trade and development co-operation.
However, South Africa needs to be decisive and deepen its BRICS trade within BRICS and engage the New Development Bank BRICS Bank for its development needs. Many emerging nations are also aiming for BRICS second tier membership; which means more opportunities – and competition for intra- BRICS resources and finance.
The following key developmental trends are shaping BRICS
a. Development Finance
The recent report by African Development Bank (AfDB) cites and Investment Deficit of $ 130 billion, with a dire need to invest in key economic enablers such as roads, rail, agriculture and energy infrastructure . The New Development Bank (NDB) is a new vehicle that is ideally suited to plug this massive development finance needs of South Africa and potentially other African nations to facilitate African regional integration in line the SADCs Industrialisation agenda.
b. Trade and Investment
Actually, BRICS economic entities contribute to multilateral cooperation, which is supported by governments and financial institutions. Banks play special role in this process. There is no denying the fact, that effective banking strategy depends on accurate assessment of common needs and a search for mutual solutions for increase quality of life. From experience, liberation of financial-economic relations need mutual efforts in investment facilitation, backed by new technologies and harmonization of rules and regulations. Assistance in reaching these goals is the basic task for BRICS governments, which have to use different vehicles.
Some of them are noted by the recent World Trade Organization ( WTO) summit held in Buenos Aires, December 2017. Cooperation in the fields of green, blue economy, e-commerce, fair trade, infrastructural developments, and facilitation for small and medium-sized institutions are of a major interest to BRICS, as well as agricultural projects, energy security and value added manufacturing to enhance industrialization with the main aim - of raising growth ( i.e. GDP), as well as the standard of living of our nations ( Quality of Life and sustainability)
Macro and Micro Economic dynamics within BRICS
From experience, main functions for the public sector are: macroeconomic stabilization, income distribution and resource allocation. The correct approach to solving these problems means reasonable regulation and cooperation in meeting new challenges of rapid globalisation. There is an on-going process of reengineering BRICS cooperation within globalized economic environment. The speed of co-operation depends on macro and microeconomic factors, as well as participation in the global market, supply of products and political support in global and regional fora.
The mutual aim of BRICS governments are linked with economic and social developments aligned to the UN's SDG agenda, as well as successful production, safe and secure banking, financial stability and effective debt management, which is the main feature of stability in the globalized economy. These goals can be reached if it is backed by flexible bank services and mutual projects that appreciate the need for developmental impacts for BRICS nations.
Under a globalized economy and growing co-operation, manufacturers feel pressure from clients that require quality goods and services at a lower price. BRICS - as partners and not competitors are able to solve this varietated problems Sensible regulation of inter-state relationship encourage flexible economic co-operation. In its turn, creation of common legislation, which provides effective banking servicing of BRICS economy, creates a stable foundation for collaboration. The establishment of essential conditions for privilege interaction between credit institutions requires time and political power, but it is worthwhile considering it.
Rating of market demands of BRICS shows that implementation of joint growth programme demands long-term financing, project financing, inclusive of syndicates and constant information flow in all segments of economy. Effective relationships between entities are built on foundation of common economic interests and governmental support of entrepreneurs, dealing in area of international trade, unification of banking activity and policies. In this regard the BRICS Business Council chapters working with Governments and Labour offers a solid platform for social dialogue within BRICS nations, as well as between BRICS group
It is worthwhile mentioning in this respect the financial institutions with BRICS participation, namely the New Development Bank (NDB) - a multilateral development bank established by Brazil, India, China and South Africa in 2014. According to its Status, the Bank supports public or private projects through loans, guarantees, equity participation and other financial instruments. Initial authorized capital is 100 Billion. USD, initial subscribed capital - 50 bln. USD, equally distributed among the funding members. The voting power is equal to the number of its subscribed shares in the capital. Its headquarters is in Shanghai, China. NDB objectives are:
i. Promotion of infrastructural and sustainable development projects with a significant development impact in member countries;
ii. Establishment of an extensive network of global partnerships with other multilateral development institutions and national development banks;
iii. Building of a balanced project portfolio, giving a proper respect to their geographic location, financing requirements and other factors.
Since 2015 - the year of starting the activity – NDB has financed the projects for renewable energy (wind, solar, etc.) and green energy in Brazil, Russia, India, China and South Africa, as well as infrastructural development in India (upgrading major district roads) and South Africa (transmission of renewable energy). There are also some other on-going infrastructure development projects, etc. We consider that the practical impact of NDB activities will increase and the bank will contribute to the growth of economic ties of member-countries based on common values and goals.
Vehicles for the BRICS financial assistance with SME focus
The practice offers examples of effective collaboration. A long-term strategic alliance suggests cooperation of private and public financial institutions in the field of international trade and to address core challenges of unemployment and skills development. Sound financial management, modernisation of banking technology, BRICS Ratings Agency, BRICS mutual clearing system, usage of national currencies and e-commerce can also contribute to the enlargement of BRICS market. In addition, BRICS banking should be transparent and accessible to customers, regardless of the place of accreditation, if business is executed in the economic environment of our nations. Actually, one of the important trend of bank participation in economic cooperation is Trade & Finance Promotion, which helps to assists customers in selecting contractors for International Cooperation.
Currently, small and medium-sized BRICS enterprises have to apply adverse cooperation schemes, including an advance payment for import. In other cases, foreign trade contracts are prevented by excessive pricing conditions for underwriting and insurance payments.
As the world enters a complex 2018, with many key global events for regions and nations, the BRICS 2018 Summit can be a milestone event for South Africa - and Africa; and fellow BRICS nations stand ready to deepen their co-operation for mutual growth and development through the platforms within BRICS and beyond for an equitable, sustainable and fair world order.
Source: http://infobrics.org/post/26414/