Learning South-South Cooperation: Perspectives from Partner Countries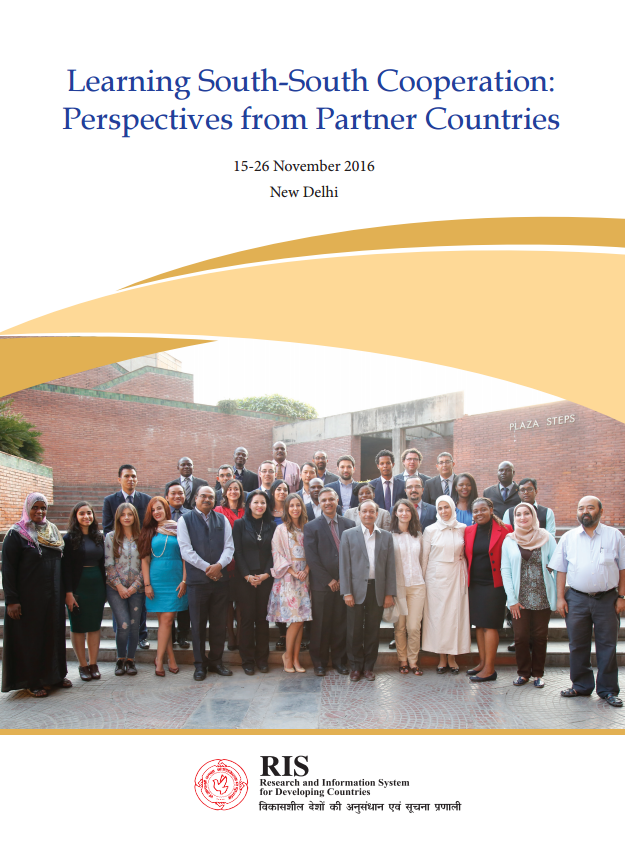 Prof. Sachin Chaturvedi, Director General, RIS
India's association and contribution to South-South Cooperation (SSC) has not only been historic in nature but India has also been engaged in the practice of Southern solidarity much before the formal mechanisms came up. The thought leadership provided by India and other newly de-colonised nations in late 1940s to 1960s and beyond helped in strengthening institutional mechanisms for SSC.
India, right from the outset, realised the advantage of educating not only its citizens but also provide capacity building to other countries. India, thus, instituted the Indian Technical and Economic Cooperation (ITEC) programme in 1964 to impart training and capacity building to participants from the countries of the global South. RIS is the host institution for the ITEC programme on SSC, which was first initiated in the year 2014. This year's edition of ITEC programme on Leaning South-South Cooperation was organised from 15 to 26 November 2016 and had participation of 28 delegates from 23 countries.
The participants were introduced to the principles of SSC, its conceptual and normative differences from North-South Cooperation, different facets of SSC, various sectors where different aspects of SSC have emerged over the years having different modalities manifested in 'Development Compact'. Apart from the in-house subject experts, guest speakers from government, academia, research, media and civil society were also invited to interact with the participants and speak on specialised topics such as South-South trade and investment; Southern finance; science technology and innovation in the global South; intellectual property rights; and non-state South-South actors, among others.
The programme was designed to give the foreign participants an opportunity to appreciate and imbibe the theory and practice of SSC and also encourage them to share their best practices resulting in mutual learning over a period of two weeks. This year again we have encouraged the course participants to articulate their ideas and impressions on SSC in a form that can be published by RIS. It is a matter of great satisfaction that they chose to do their group work on (i) International Development Architecture; (ii) SSC Development Compact; (iii) Non-State actors in SSC; and (iv) SSC and Climate Change.
In addition, we have country status papers from Mexico, Argentina and El Salvador. I am sure the academicians and practitioners from the global South would find these contributions interesting and useful reference.